Carpages.ca is a Canadian automotive portal that makes it easy for consumers to research and shop for their next new or used vehicle. With thousands of used car listings across the country and a growing repository of new car road tests, Carpages.ca has become the number one website for many Canadian car shoppers.
Used Car Shopping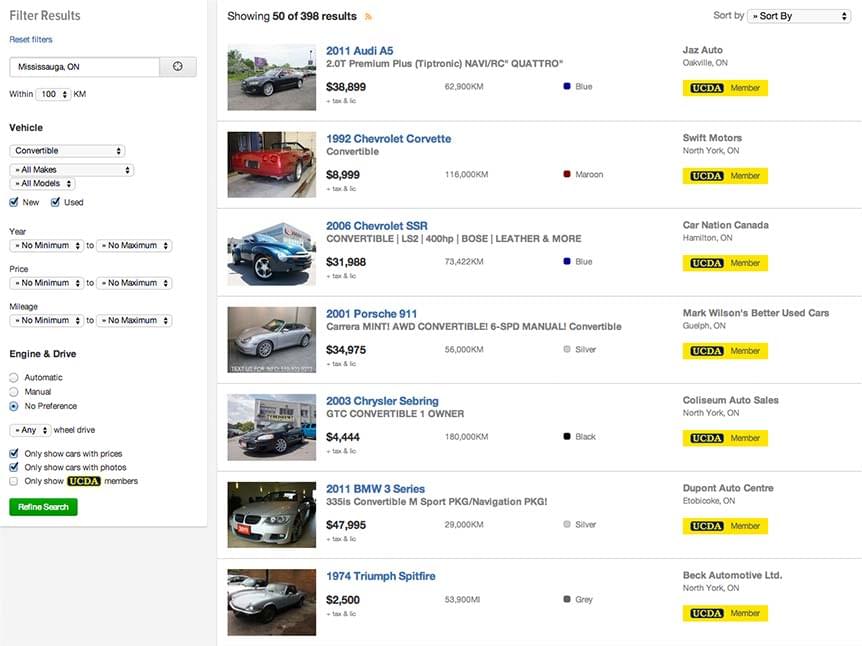 New Car Research and Compare Tools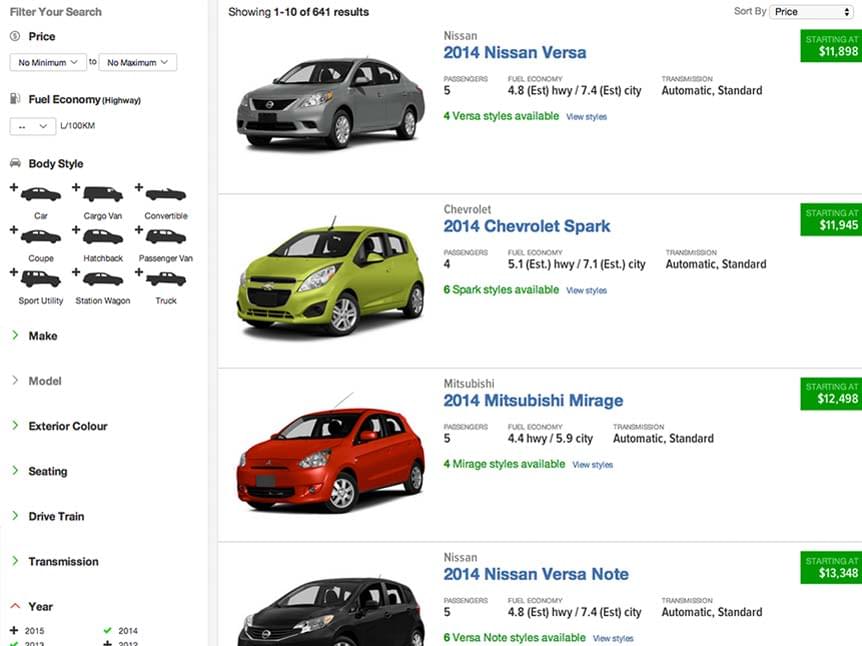 DealerSite Plus is an industry-changing website platform that was developed for automotive retailers that allows dealer websites to be created and maintained cost effectively, and with an unexpectedly pleasant customer experience.
---
Your design team did a great job. The site communicates our message confidently and the interaction with our online customers through video and lead generation is great. To date you have definitely lived up to your slogan – Car Shopping Made Easy. I would be pleased to recommend Carpages.ca and DealerSite Plus to any dealer wishing to enhance their online advertising presence.

Randy Clause Presley's Auto Showcase
I just wanted to let you know how pleased we are with our DealerSite Plus website. Our site is attractive, functional, easy to navigate and well optimized for the types of vehicles and services we provide. We get plenty of email leads and phone calls from our website. Many of our customers have just decided to drop in, after researching our vehicles on our website. By the way, our website has the lowest bounce rate, by far, than any other of our online advertising initiatives.

Linda Molody Park Motor Sales
This website has improved our business and gave us an amazing professional image. We received so much positive feedback, that if it was not for you, this would not have happened. We strongly recommend your services to anyone we care about. Keep up the good work and thank you for everything.

Fadi Charbine Absolute Auto Image